On June 17, at 10 a.m., I participated in the webinar as a panelist at the Business School of Zhejiang University, China. The theme was "SEC Enforcement Activity on Cryptocurrencies in the Time of Covid-19." Although ICO itself has been inactive recently, we looked back at the progress of ICO and its regulation. We also discussed the cross-border issues on crypto-assets. It took about an hour and a half. The audience was about 10,000 people, mainly in China. It was quite an exciting experience for me.

On the front page of the webinar, my title was written as "曽任日本中央银行金融科技研究中心创始主任" in Chinese. These words mean "Founding Director of the FinTech Center of the Bank of Japan." This Chinese expression is quite different from the Japanese one and looks fresh for me.
The backyard of a webinar feels like an ordinary electronic meeting with a small group of people. Here's a screenshot of what it looked like during the webinar.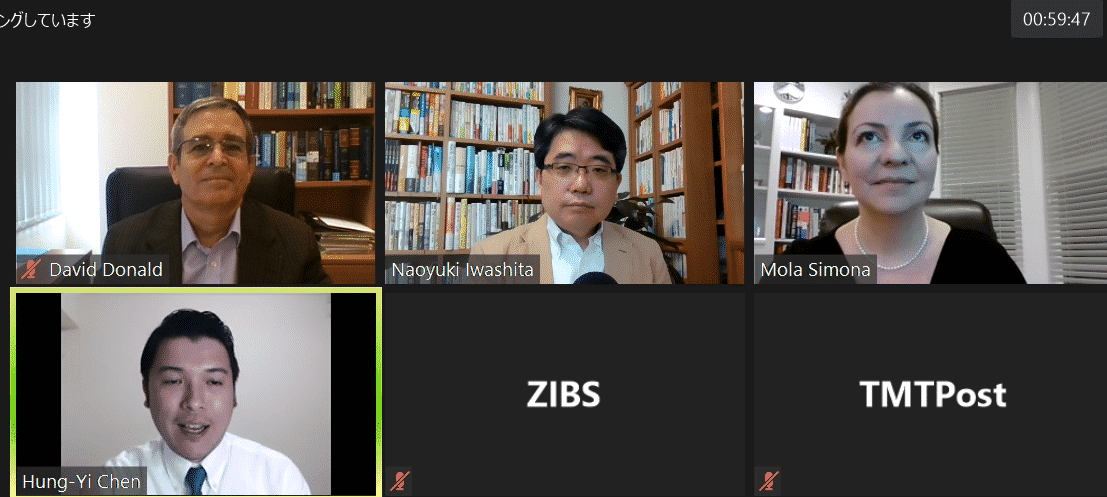 I used four-page slides in my short comment, and I post them as follows: