The bitcoin hash rate has been dropping lately. If you look at www.blockchain.com, it is a little hard to tell due to slow updates. But if you look at www.coinwarz.com, the current hash rate has dropped from 132EH/s to 95EH/s. There may be cyclical fluctuations, but, inevitably, substantial changes are occurring.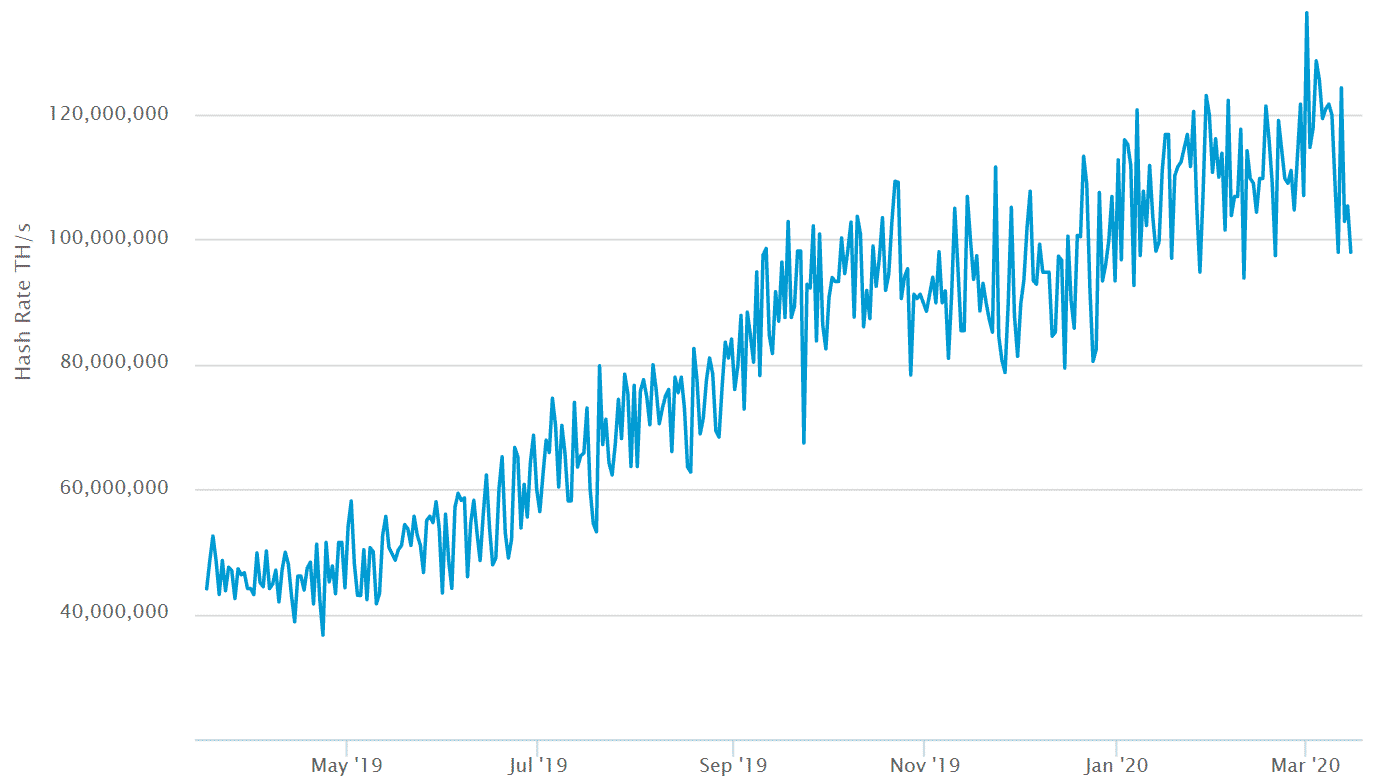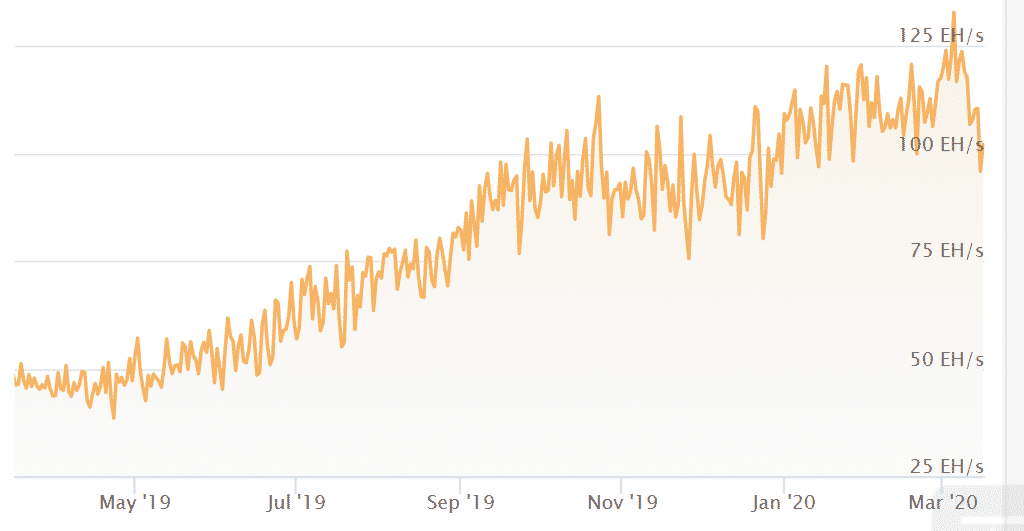 The mining difficulty has recently risen, and the bitcoin price has fallen, so the profitability of the miners must have taken a turn for the worse. However, in the past, such a phenomenon did not lead to an immediate decline in the hash rate. Mining equipment can only be used to mine bitcoin and its derivatives, so even a slight downturn in profitability had no short-term impact on the hash rate, which is the activity index for mining operations; even when the market fell in 2018, it wasn't until November that mining operators' activity dropped.
What is interesting is that both the last time the hash rate fell, and this time, BTC/USD fell below $5000. It's not easy to say because there are many variables such as the difficulty of mining and the power efficiency of mining equipment, but this may be the break-even point of the mining business.
We expect the halving of Bitcoin in this May so that the bitcoin mining reward will decrease from 12.5 BTC to 6.25 BTC. The business decisions of the miners will also be challenging. We'll be watching to see how the hash rate changes.