I took a business trip to Okinawa to give a lecture on FinTech.
I moved from Tokyo to Naha by airplane. Recently it is very convenient for me that wifi is available even on the plane.
I saw a remote island from the window for a moment in the East China Sea.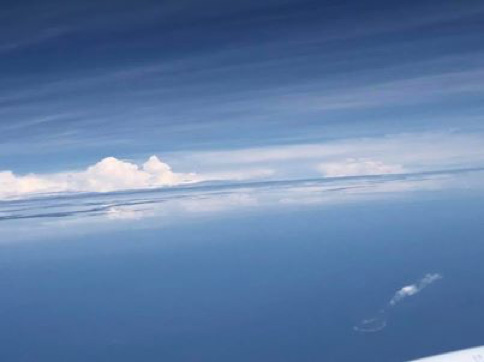 Safely arrived at Naha airport.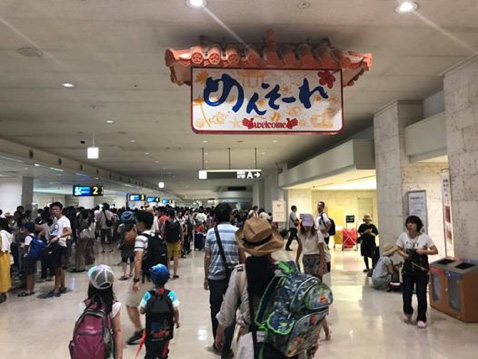 The hotel room in Naha was like this.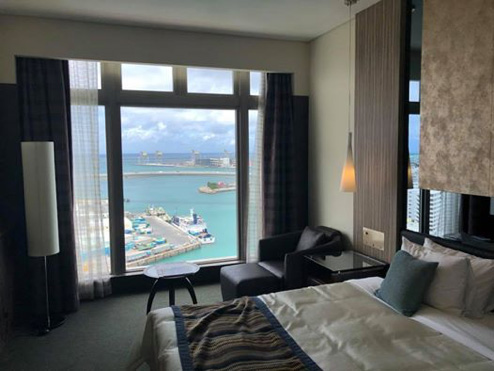 For the first time, I rode the Okinawa city monorail. The ticket was QR code reading.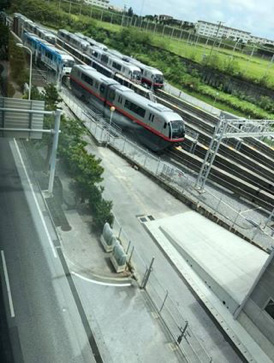 There was a particular seat just behind the driver 's seat of the monorail vehicle. A child of the Chinese tourists was very excited to watch the driver from the bench. Indeed, it's a nice seat.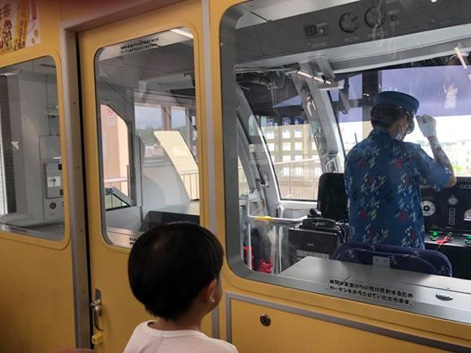 A street performer was performing arts on Kokusaidori (literally "International Road"), Naha's main street. Also, many people were collecting donation for flood victims in Hiroshima on the street. This big display of lizard was a military goods store.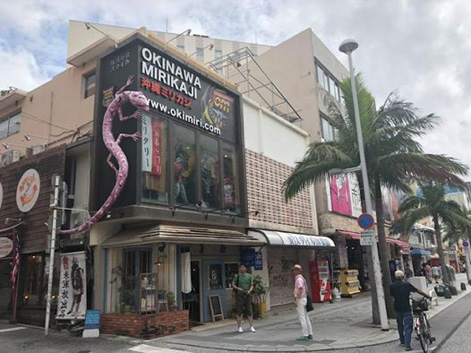 I did a field survey for the lecture of the next day wearing a locally procured T-shirt. The maximum temperature was around 30 degree Celsius, and it was not so tough walking outside. In Japan now, the temperature is high everywhere, the coolest is Hokkaido, and the next coolest is Okinawa.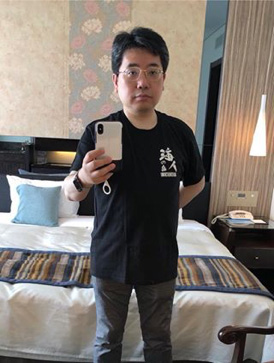 I was watching from the window of the return airplane, and the clouds looked beautiful on the wings of the aircraft. Although it is generated from only a few pictures, when you watch the animation below, it makes you feel like you have been on the plane.