The rise in the price of crypto-assets, which began with the sharp rise of BTC on April 2, has been halted when BTC / USD doubled from 4,000 to 8,000 and is now at 7,000. Meanwhile, BTC's share, which has temporarily exceeded 60%, has fallen to 56% at the moment. Considering that it was 50% before the rise of the market starts, BTC was a winner, but it seems that major altcoins have been catching up.
Arrange the graphs for the last three months and review what happened. First is BTC / USD. The latest rate is + 88% compared to April 1.

Next is the market capitalization of all crypto-assets. The latest is + 66% compared to April 1.

Next is the market capitalization share per coin. BTC share changed 50%, 60%, and 56%. Altcoins have been following BTC since around May 15.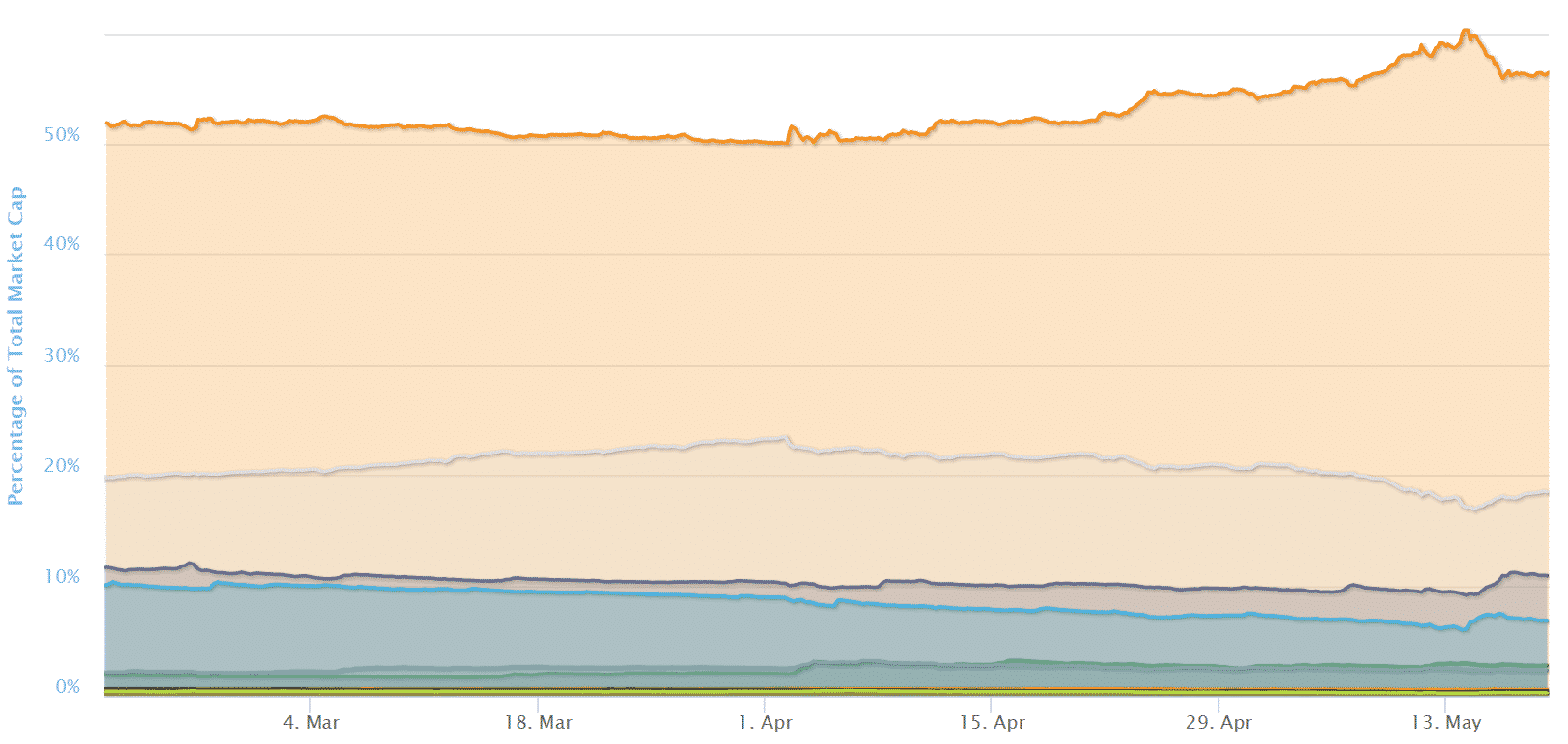 I think this BTC soaring was due primarily to the calming of the Tether issue. That is the result of the NY Attorney General's announcement on the Tether issue and partial disclosure of information on Tether's side. Although the Tether issue has not been solved, the market participants have been relieved by the disclosure of certain information.
Of course, I think that the decline in global stock prices at the same time triggered the focus on crypto-assets as alternative investment, but I do not think that the effect is so significant. In the past, stock prices have rarely affected the price of crypto-assets.
When you look at the price transition of Tether on the same time axis, I cannot say it is stable, but it seems to keep roughly the peg of 1 dollar.

It has been described that Tether has continued to be the second largest trading amount after BTC, but the trading amount exceeding BTC is often recorded in the recent soaring phase.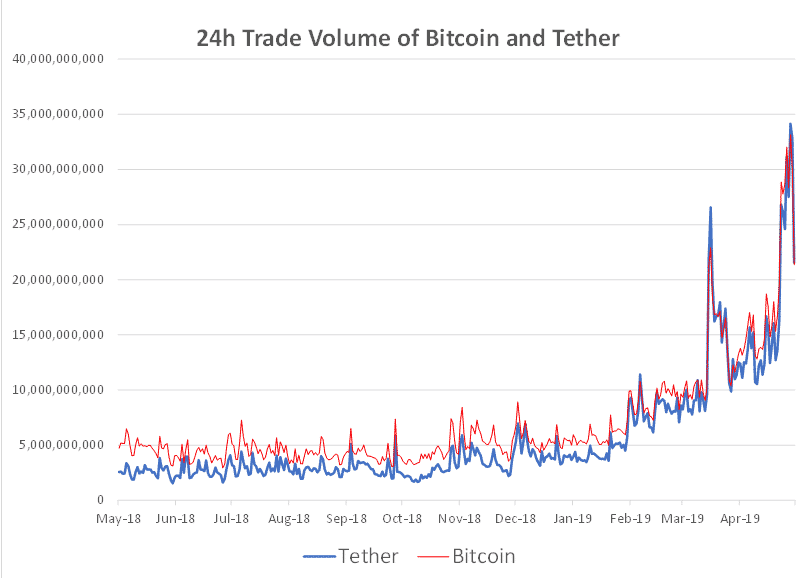 In terms of market capitalization, Tether is currently only 1/80 BTC. Even in the past, Tether's turnover rate needs to be more than several tens of BTC's, to make the BTC-Tether reversal. According to the statistics reported by exchanges, most of BTC's transactions are with Tether. It seems necessary to calmly determine what is happening, based on Griffin & Shams's "demand-driven or supply-driven" argument.